Whether my clients are buying or selling, one of the questions I receive most often is, "What exactly are closing costs covering? And, do I pay all of them?"
Now, this is a great question. I do have to disclose that I am in no way a real estate attorney or lender, and that closing costs and rules can vary by state. Now that this disclosure is out of the way, let's get down to the core of the question. When my clients ask this, they are typically really asking, "What do I pay and what does the other party pay? And, can I get the costs I pay reduced somehow?"
To answer this, I poured over articles online to find a reputable source that could help all my clients; both buyers and sellers, with their questions on closing costs. That said, I stumbled across this article by "U.S. News & World Report" which I feel sums up closing costs pretty well. Read on to learn more about closing costs from the aptly titled article, "What are Closing Costs?"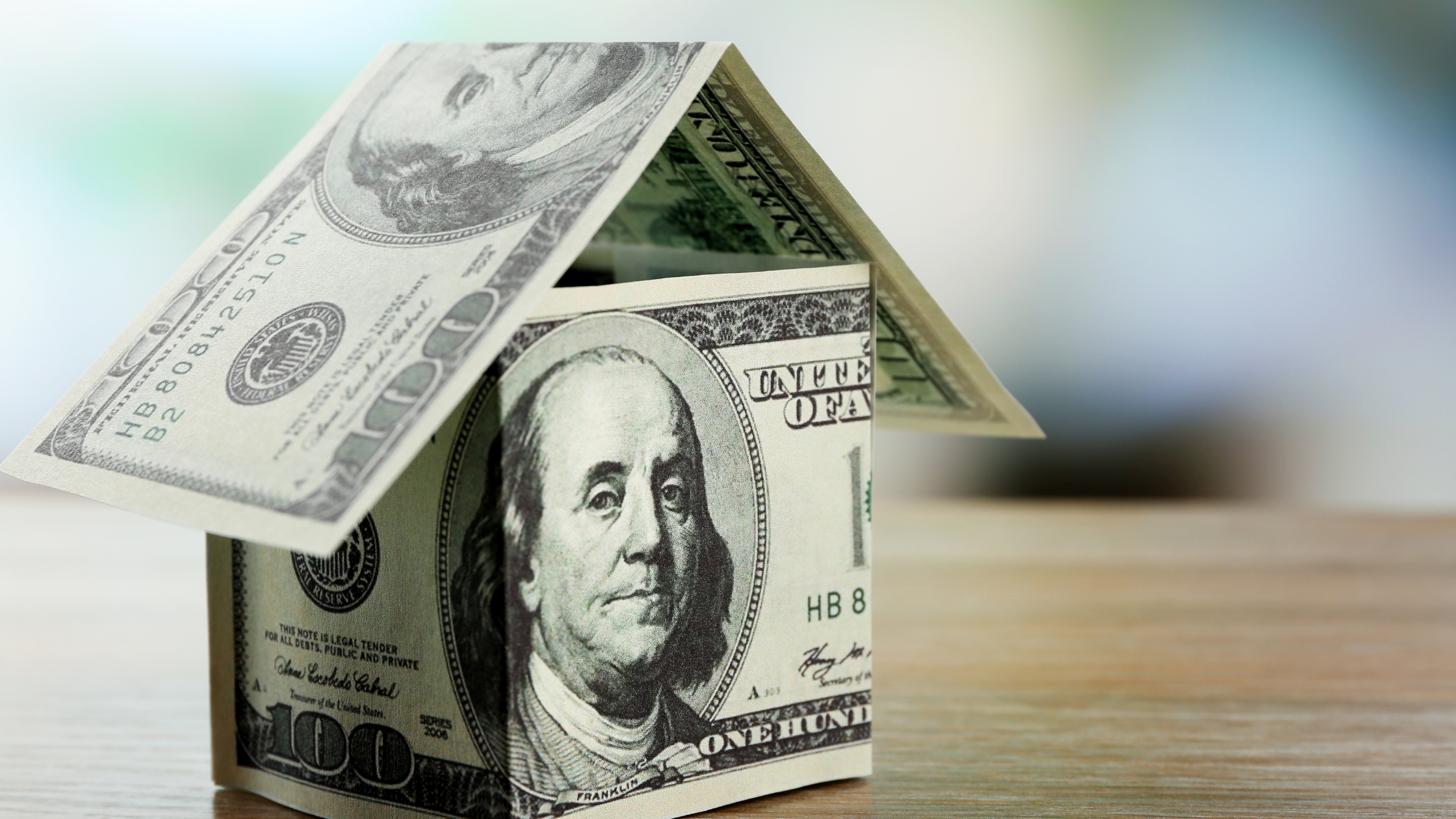 What Are Closing Costs?
Closing costs are inevitable, but understanding them can help you lessen the financial hit.
Whether you're a first-time homebuyer or you're refinancing your home, closing costs are an added expense that you need to prepare for early in the mortgage application process.

Closing costs encompass a variety of expenses above your property's purchase price. They include things like lender fees, title insurance, government processing fees, upfront tax payments and homeowners insurance. You might need to cover closing costs with your down payment, by making your monthly mortgage payment larger, by providing cash at closing or by receiving a smaller cash-out refinance than you expected.
Some of these costs, such as recording or transfer taxes, are unavoidable. Others, such as your lender's fee, can be negotiated. Learn more about what closing costs there are and how the costs break down.
What Are Typical Closing Costs?
Closing costs will total about 2% to 5% of the home purchase price, depending on the loan size and local taxes and fees. For example, if you're buying a $300,000 house, total closing costs could range between $6,000 and $15,000.
The national average for closing costs on a single-family home in 2020 was $6,087 including taxes, according to a report from data company ClosingCorp. Charges for a refinance are typically lower – the average was $3,398 including taxes in 2020, according to ClosingCorp's refinance report. This is mainly because payments like transfer taxes, land surveys and some inspections are not required in refinances.
Within three days of providing the necessary mortgage application paperwork to your lender, you will receive a loan estimate, which includes projected closing costs, as well as the interest rate and expected monthly mortgage payment.
"That gives you a first look at what is going to be involved," says Cecilia Isaac, chief lending officer for OneUnited Bank. "If you get a loan estimate and don't understand something, go over that in detail with the lender."
Three days before your scheduled closing, you will get a closing disclosure, a document that provides the final details about your loan and your closing costs.
What Is Included in Closing Costs?
Closing costs can differ in a variety of ways. The biggest difference is between home purchase closing costs and refinancing closing costs. You will have a variety of expenses – from a home inspection to a land survey – when you buy that you likely won't need when you refinance. You also will see differences in the amounts states and municipalities will charge for property transfers when you purchase a home. Finally, underwriting charges can vary, as some lenders might offer deep discounts if the market is competitive.
Closing costs fall into three general categories:
Typical up-front costs. These could be part of any mortgage process, whether you're buying a new home or refinancing. A lender, for example, will almost always look to recover some of its processing costs through an underwriting or origination fee. Credit checks are standard for any loan review, and appraisals are often required by the lender for any mortgage underwriting.
Common prepaid closing costs. When mortgage applicants are purchasing or refinancing a home, they often start an escrow account with the lender to help pay for property taxes and home insurance. The lender, however, needs enough money in the escrow to make those payments, and it could require thousands of dollars upfront, especially if a tax payment is due within a few months. Buyers might also need to pay a homeowners association fee ahead of time.
Purchase-only closing costs. If you're purchasing a new home, there are several expenses that will accompany a mortgage closing, including payments for professionals who assisted in the purchase, like real estate brokers and lawyers; and municipal fees, such as a transfer tax.
Here is a look at each closing cost in detail:
Origination costs. These are also called underwriting fees and are charged by the lender to compensate for mortgage processing. "It's a flat fee that we charge because of the significant amount that we do during the transaction," says Tom Parrish, head of retail lending product management at BMO Harris Bank. "We have numerous people involved from start to finish." This fee could total about $1,000, Parrish says.
Application fees. A lender might ask for an application fee up front, which would cover the lender in case the underwriting starts and an appraisal is conducted, but the loan doesn't close. In a competitive loan market, however, some lenders might dramatically cut or remove lender's fees. "You should shop around because lenders vary," Isaac says. "Some don't charge origination fees. Some don't charge appraisal fees. Some say no lender closing costs, so anything that is a lender fee will be paid by the lender."
Credit checking and monitoring. A lender might charge about $20 to $30 or more for an initial check of your credit and credit monitoring during the application process, Parrish says.
Rate lock fees. Some lenders will charge a fee to lock in your initial interest rate or if you need to extend it because of application delays.
Title-related costs. For the protection of both the lender and mortgage applicant, a title search and insurance that covers the lender up to the amount owed is usually required. Title insurance provides protection if someone claims an ownership right to your home or has not been paid for work on the property and has a lien against it. Title insurance could protect you if the previous owners failed to pay taxes on the property. Although lenders will get competitive market prices for title insurance, "the customer can always DIY and shop around for title insurance if they want to get a lower price," Parrish says.
Appraisal. A home appraisal is an objective estimate of the value of a property by a professional appraiser who typically visits the home. The cost is usually a few hundred dollars or more and is paid at closing.
Property taxes. In some states, the seller is required to provide funds to go toward part of that year's tax bill at closing. Also, the buyer would be expected to put money in the escrow account in anticipation for the next tax payment.
Homeowners insurance. A buyer will need to secure a homeowners insurance policy before closing and pay ahead on the cost on the closing date. To lower that cost, try to shop around for the best deal on homeowners insurance. "Take time to consider coverage amounts and deductibles, which can affect the cost of their insurance premiums," Parrish says.
Private mortgage insurance. If your down payment is less than 20% of the home's purchase price, you'll need to pay private mortgage insurance. Your first month's payment will be included in your closing costs to ensure your house is covered from the day you get the keys.
Refinancing costs. If you're refinancing with a different lender or loan servicer from the one that currently holds the mortgage, you might have to pay ahead on a new escrow account while you get a refund of what is available from the current one.
HOA fees. If you're moving into an area governed by a homeowners association, as can be the case with condominium and townhome communities, or a gated single-family residential neighborhood, you might need to pay the first fees as part of your closing costs.
Government fees. State and possibly local governments could charge a tax for the transfer of the title from one property owner to another and the recording of that document. Your real estate agent should be able to detail the types of government-related fees charged in the area where you want to purchase a home.
Survey fees. A lender might require that the mortgage applicant pay for a professional survey of the property that will be purchased.
Inspection fees. It's standard practice for a buyer to order a home inspection before purchasing a home. The cost for the inspection is often paid before or at the time of the inspection, which is usually weeks before closing. There are specialty inspections homebuyers can get, too: a pest inspection (typically checking for termites), a lead paint inspection, a radon inspection or an asbestos inspection.
Real estate agent fees. The seller typically pays for all real estate agent fees, covering both the seller's and buyer's agents, unless prior arrangements are made as part of the purchase agreement.
Attorney fees. Whether required or not, many homebuyers are represented by a real estate attorney during – and possibly before – closing and would likely pay fees at closing.
Mortgage points. Discount points are an option if you want to pay upfront for a lower interest rate for the life of your loan. A mortgage discount point is equal to 1% of the loan amount. You can consult with your lender to discuss the pros and cons of paying discount points, but it only makes sense if you have enough cash to cover the extra closing costs. You could also choose negative mortgage points. In this case, you would earn a credit to help offset closing costs if you agree to a higher interest rate, Parrish says.
Who Pays Closing Costs?
Buyers and sellers can negotiate some of the closing costs, but sellers are typically responsible for real estate broker fees and buyers will pay for loan-related costs. Real estate transaction costs can be covered by either party, depending on state requirements and traditional expectations in a particular area.
In some cases, a buyer will receive a credit for closing costs from the seller. For example, if the purchase price is $250,000 and the buyer gets a closing cost credit for $5,000, the buyer would only pay the seller $245,000.
"There are transactions where that works out and it's fine for the seller as well as the buyer," Isaac says.
Prospective first-time homebuyers who might have trouble paying closing costs in addition to a down payment ought to look into various programs that can help. If they can cut the required down payment amount, it could be easier to afford closing costs.