You've bought the home, but now it's time to furnish and "beautify" your big investment. And now, with inflation, you're looking to make your home feel like "home," but a budget is certainly top of mind. That's where Hannah comes in. Check out the latest tips and tricks from guest blogger, Hannah Simpson of the blog "AbleCrafty.com" on how to make your home beautiful on a budget.
Buying a home is a major expense that can quickly drain your savings. If you've already come out of pocket for the down payment, closing costs, and moving expenses, you may be looking for ways to keep your budget intact.
That's where we come in. Read on for a few suggestions on how to save on style.
Start With The Essentials
Anytime you are getting ready to outfit a new home, start with the basics. This means looking at your house as an empty canvas that you can paint in any way you desire. But, this does not mean you have to literally paint. Today, more than ever before, it's easy to get customizable wallcoverings that showcase your personality. For example, this peel and stick wallpaper is easy to use and is highly durable. The adhesive backing is repositionable, but, unlike old-fashioned paste wallpapers, doesn't leave behind residue and glue, and you can even create your own design for a truly unique room or accent wall.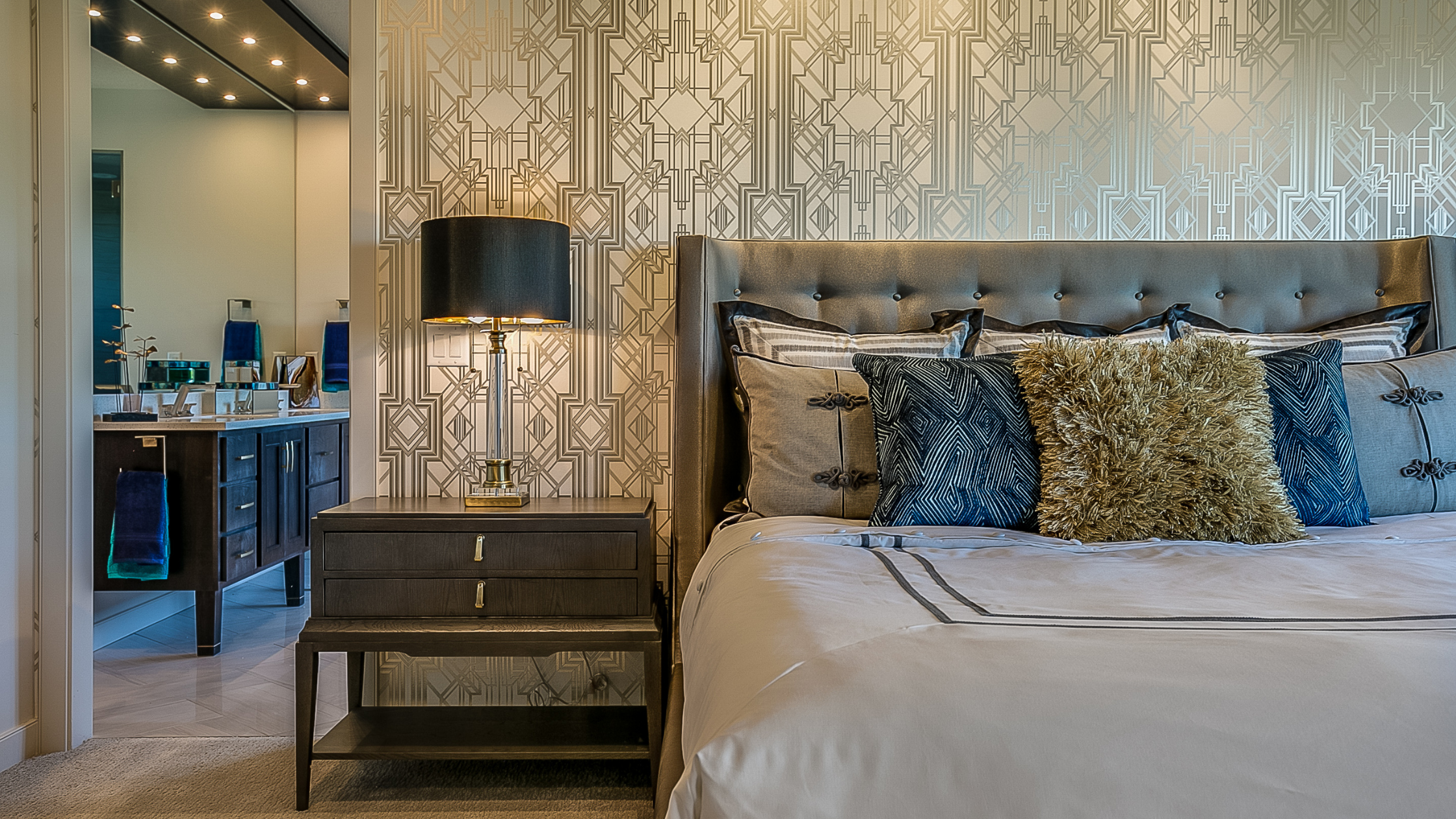 You also need to put some thought into your furniture. While you might think that you're getting a better deal by investing in cheap pieces that you only intend to keep for a few years, prioritize quality. For example, if you have a home office, make sure that you find an office chair that gives you the support you need; otherwise, you may be spending money on the chiropractor and losing productive hours.
Used And Yours
You also want to evaluate what you currently have and what you can get used on the secondhand market. If you already have a dining room or coffee table you live in a color that doesn't fit your space, change it. You can give virtually any piece of wood furniture a makeover using either acrylic or chalk paints. When you have rooms that you have to fill but don't have anything to fill them with, Craigslist, Facebook Marketplace, and yard sales are your best friend. And remember, you can always negotiate on price with these tips from blogger Rachel Teodoro.
Organization is Key
If you're looking to truly save money, focus on organization and minimalism. The Life Storage blog explains that an organized home helps you feel more peaceful and, importantly, helps you save money. Similarly, sticking with a minimalist theme means that you will purchase fewer things (and have fewer things to clean). A minimalist theme never goes out of style as it tends to focus on natural lighting, neutral colors, and simplicity. It's always easy to dress it up or dress it down as your tastes change.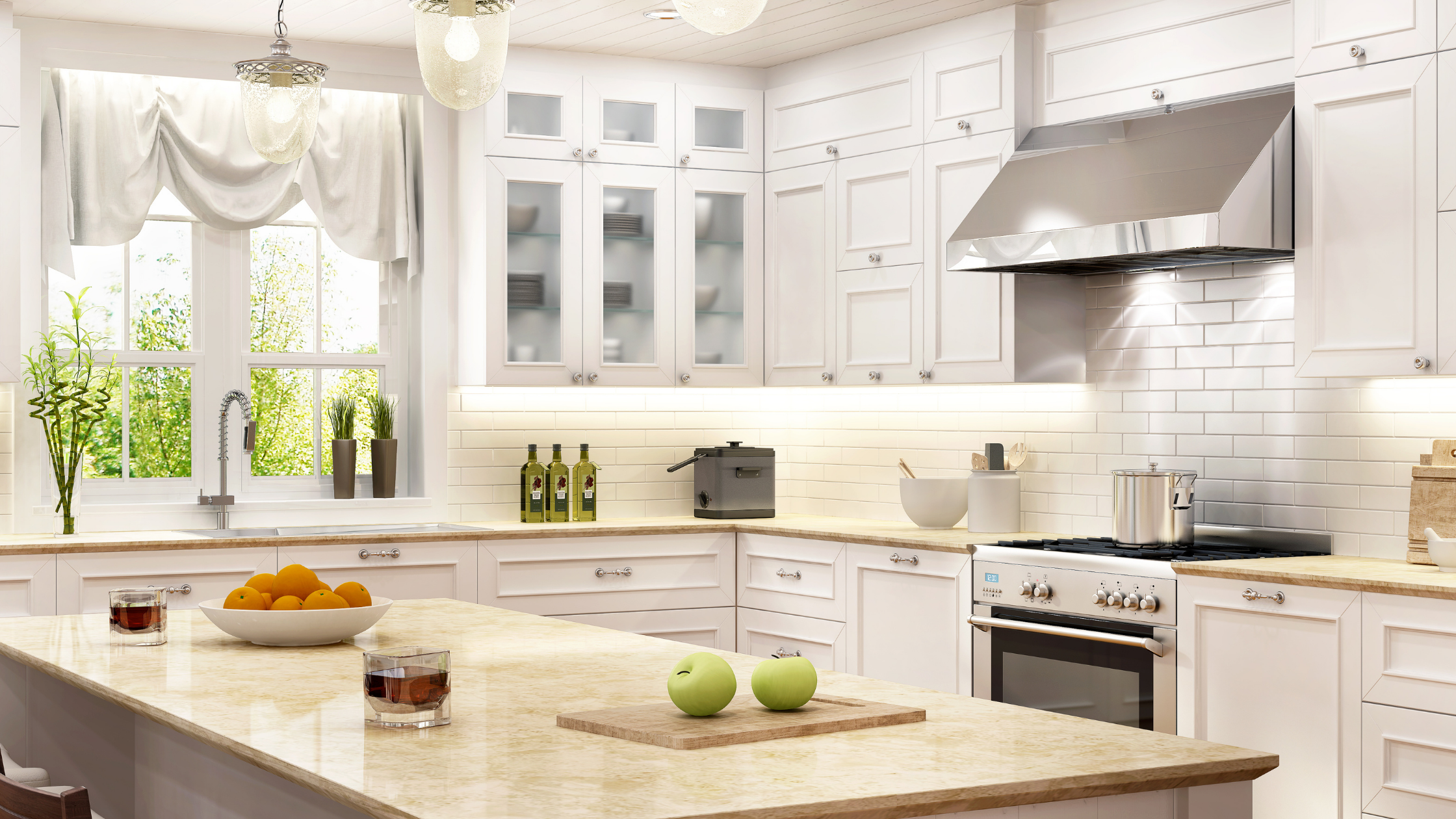 Versatility Means Value
For the best bang for your buck, invest in pieces that are not only high quality but versatile as well. For example, a storage ottoman. An ottoman is a great way to keep your feet up after a long day at work, and it will serve as extra seating when you have guests over. With the addition of a storage opening within your ottoman, you won't have to invest in shelving or baskets to hold your blankets. Similarly, if you have kids, look for a dining room table with a smooth top so that it's easier to do homework if you don't have the space or money for individual desks.
You want your home to be a beautiful haven where you can relax and get away from the stresses of the world. But, you also want to maintain your budget. The above tips, from investing in quality pieces to skipping the paint in lieu of custom wallpaper, can help you tame your expenses so that you can put your money where it really matters.
About the Author:
Hannah Simpson is a stay-at-home mom of two with a passion for DIY crafts. "I think being "a maker" is a great hobby for parents and kids alike. You can explore different mediums, spend a little or a lot of time on your pursuit, take time to focus on just yourself and what you're making, and create something unique that makes the world a little more beautiful.
Since I'm in a wheelchair, I have to make accommodations depending on my project, but that's actually part of the joy of DIY crafting for me. Showing my kids that their mom can tackle any DIY project that other moms and dads can makes me feel empowered, and I think it makes them feel proud!
Hannah hopes her content will inspire everyone who visits to make something that brings them joy no matter their age or abilities.
Learn more about Hannah and see other projects on her site AbleCrafty.com